Pepe Jeans London
The brand Pepe Jeans London was born in 1973. Its father can safely be called Nitin Shah. Together with his brothers Arun and Milanomoni, Nitin started producing jeans in west London. To cut down on logistics costs, they began to sell them there, in the local market. In 1983, Pepe Jeans London expanded its production beyond the borders of England and into Ireland. Two years later the factories of Pepe Jeans London could be already found in Europe and the U.S.. The main focus of the brand is, of course, youth jeans. But in addition to this product line is represented by fashionable shoes and accessories. Pepe Jeans London shoes collection perfectly complements jeans and other youth clothes brand.
The brand's line always includes women's models - boots with lapels, made in a masculine style, or boots made of brushed leather with rivets. Men are not left out either. In the Pepe Jeans London collections of footwear they can find a lot of interesting models, allowing to emphasize individuality and sense of style.
You can get acquainted with the products of the brand on the website.
intl.pepejeans.com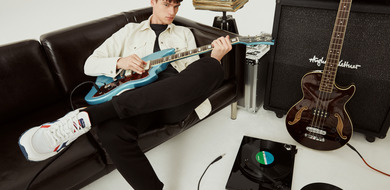 Портрет потребителя
The Pepe Jeans London brand focuses on customers who value fashion and style above all else, as well as on the followers of tradition. Young, stylish, progressive, for modern urban life - all this applies to the Pepe Jeans brand.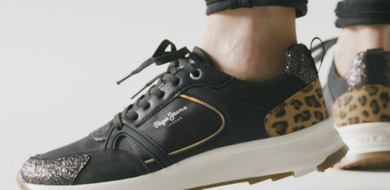 О коллекции
New collections appear twice a year, and each time it is a big event for all fans of the brand. The Pepe Jeans clothing and footwear collections have long gone beyond the denim line, but continue to build around it, maintaining their easily recognizable style.