MysteryVibe
MysteryVibe was founded by a group of researchers, engineers and designers from Nokia, Philips, IBM and Deloitte. Inspired by smartphone trends such as the Nokia Morph, the founders came up with the idea of creating "platform" vibrators that would adapt to any body shape and vibrate in any pattern. They continued their research for several years before officially founding the company in May 2014 and becoming part of London-based industrial design firm Seymourpowell.
The company released its iOS app on the Apple App Store in December 2015. Its Crescendo product is considered the world's first vibrator that can be bent to fit any body.
The brand's hallmark is high-tech and progressive. MysteryVibe uses the latest achievements in technology, materials, science, medicine and even psychology.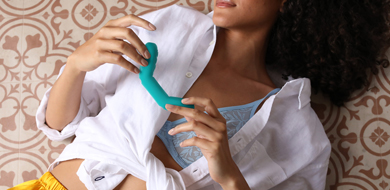 Портрет потребителя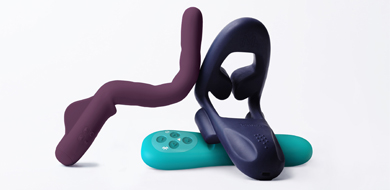 О коллекции