EMU Australia
EMU is a unique premium Australian brand, originally from Australia and run by Australian managers. EMU Australia was founded in 1994 and has been making products from the finest, softest Australian sheepskin and merino wool for two decades. Just appeared on the market shoes EMU Australia became an alternative to Italian boots and Russian valenki, combining their best qualities. Australian valenki marked a new turn in the history of fashion, challenging the luxury and ostentatiously expensive footwear. The designers of EMU Australia control the entire process of creating shoes, so the brand produces products of the highest quality. Today EMU Australia is popular all over the world because of its tradition of offering the customer very comfortable shoes and warm accessories with a wide range of choices.
The products of the brand EMU Australia can be found on the website.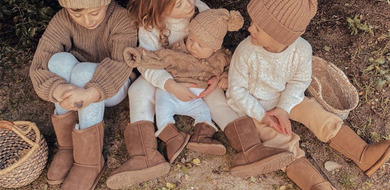 Портрет потребителя
EMU Australia creates premium shoes using the finest natural materials. They are beautiful, simple, innovative and luxurious products that retain comfort and design. EMU Australia valenki allow you to relax and simply enjoy life, without regard to the rules and imposed stereotypes.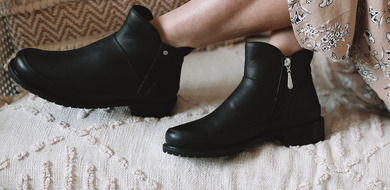 О коллекции
EMU Australia footwear collections are based on high-tech developments applied to wool. One of the strategically important tasks of the company is to control on an international level the high quality of products made from natural raw materials: Australian yarns and premium sheepskin.