About the company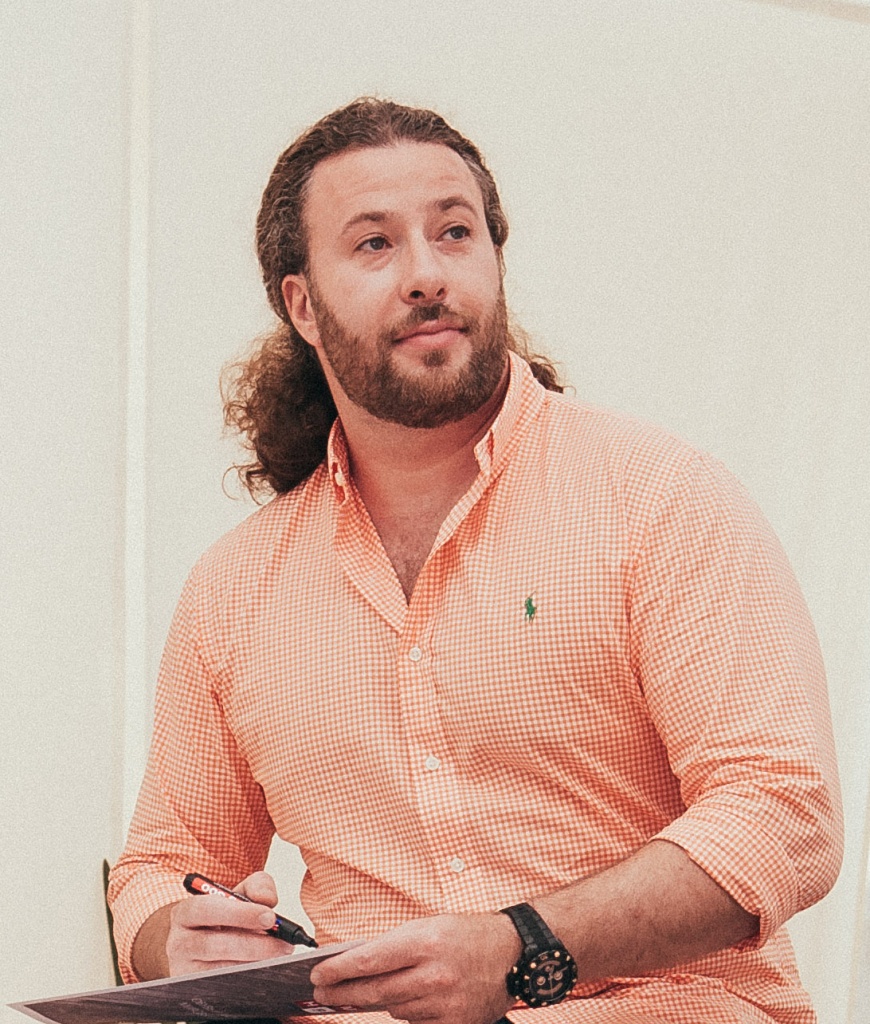 «The philosophy of all the brands in the SOHO Fashion portfolio is based on their specific view of things and their creators' personal dream of a quality product that meets all the desires of customers.
Therefore, the ideology of the project is simple, we reveal the legends and heritage of the brands, organizing special projects every season to introduce the brands, the designers of the collections, their social and charitable projects. Thus, the SOHO Fashion concept brings together in one format not only famous names, but also a long history of design and technology, where every season not just pads or textures are developed, but whole stories and style solutions, relevant throughout the world, are put together. SOHO Fashion style is refinement, laconicism, simplicity of forms and elegance for every day city look».
Founder and head of SOHO Fashion,
Jacob Treskov
SOHO Group of Companies is a leading distributor of shoes, accessories, and products of the Sexual Wellness category in Russia and CIS countries. Through various sales channels, the company sells about 500,000 pairs of shoes per year and 200,000 Sexual Wellness products, being one of the leaders of the premium segment of the Russian market.
In 2010 SOHO group decided to consolidate its wholesale brands in Soho Fashion retail projects. Actively developing this direction, in 2014 the Soho Fashion chain, confirming its advanced approach to business development, opened mono-brand Soho and Clarks stores. 
Following the principle of building relationships with iconic brands, Soho Fashion opened ARA stores in 2017 and a Picard concept store in 2018.
Rapidly evolving and responding to market demands, Soho Fashion brands occupy the virtual shelves of its own e-comm project, SohoShop.ru.
The year 2020 was marked by the launch of two fundamentally new lines of business. Entering the Wellness niche, the Soho Wellness business division was spun off, with the Deserved.ru e-comm project, uniting the best brands in this category from all over the world.
UFC received a license to produce and sell the global sports promotion brand UFCstoreRussia.ru, as well as the rights to develop, manage and popularize it. This is the beginning of the third line of business, covering the geography of Russia and the CIS countries.
SOHO group of companies is a large wholesale supplier in the categories of premium footwear, accessories and wellness-products for such major market players as Wildberries.ru, OZON.ru, lamoda.ru, Yandex. Market, SberMegaMarket, TSUM, Tsvetnoy department store, Street Beat, Pan Suitcase, Kangaroo, Laetovo, Bosco, Golden Apple, Shop.Mts, MVideo, Vprok, Lenta, Aushan, Globus, Magnit Cosmetic, Foam, OnlineTrade, Planet Health and many others.
The company's strategy is always to work with the best world manufacturers directly, establishing long-term partnerships with them.
SOHO Group brand portfolio includes:
Footwear: Ara, Bugatti, Camel Active, Clarks, Emu Australia, GAS, Hackett, Head, Napapijri, Pepe Jeans London, Richter, Scholl, United Colors of Benetton and many more.
Bags, accessories and leather goods: Braun Buffel, Camel Active Bags, Maison Pourchet, Marie Claire Bags, Tom Tailor Bags, Pepe Jeans Bags,.
Luggage: Pepe Jeans Bags.
Handkerchiefs & Scarves: FRAAS.
Socks & Underwear: Happy Socks.
Umbrellas: Bugatti, Knirps.
Sexual Health: Bijoux Indiscrets, EDC, Bswish, Crave, Lelo, Rianne s, Zalo, Je Joue, Lora Di Carlo, Minna, Otouch, Climaximum, Rocks Off, Sugar Boo, So Divine, Unbound.
 Key events