Bjorn Borg
Björn Borg is an international sports fashion brand founded in 1984 after the legendary tennis player after whom it is named.
Like the tennis player himself, the brand stands for courage and passion, and the shoes are characterized by fashionable design and an excellent fit.
Nowadays Bjorn Borg is unique with its high-quality sports and casual shoes which will make your active life more vivid! Delicate and daring colors in combination with flexible soles give the opportunity to every active lifestyle lover to be in harmony with himself and his body, because doing sports in these shoes will bring pure pleasure!
You can find a range of models of the brand on the website.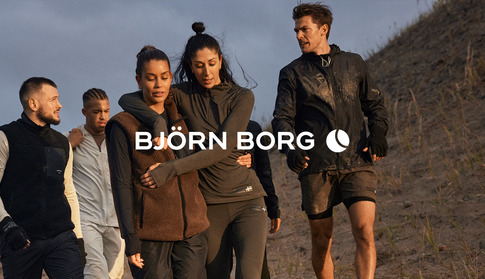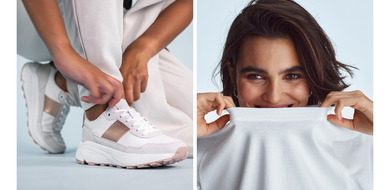 Портрет потребителя
Today Björn Borg is unique in high-quality sports and casual shoes, with which your active lifestyle will sparkle with even brighter colors! Gentle, but at the same time bold colors in combination with a flexible sole will enable every lover of an active lifestyle to be in harmony with yourself and your body, because playing sports in such sneakers will bring great pleasure!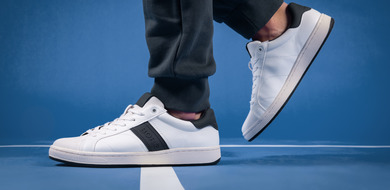 О коллекции
<p class="MsoNormal" style="margin-bottom: 0cm; line-height: normal; background: white; vertical-align: baseline;"><span lang="EN-US" style="font-size: 10pt; font-family: &quot;Open Sans&quot;, sans-serif; color: rgb(102, 102, 102);">Sports shoes have long been a part of everyday images. The brand's collection includes shoes for an active lifestyle. A comfortable fit of sneakers combined with a stylish design will make it possible not only to be on the same wavelength with modern fashion, but also to be in comfort throughout every actively spent day. Sneakers from the brand's collection are suitable for everyday active life, and the rubber sole is so flexible that it will allow you to be in an energetic rhythm throughout the day. And, of course, models of noble dark shades that will become universal items of anyone's wardrobe! Today, the Bjorn Borg brand's sports collection defines the active lifestyle of most people who strive to conquer new and new peaks every day.<o:p></o:p></span></p>