Lora DiCarlo
Lora DiCarlo launched in 2017. The development of the first device was inspired by the expertise of founder and CEO Laura Haddock DiCarlo and implemented in partnership with Oregon State University's Robotics and Engineering Lab.
The brand received worldwide recognition and acclaim when it earned the prestigious CES Innovation Awards for robotics innovation.
In 2020, model, actress and activist Cara Delevingne joined Lora DiCarlo as co-owner and creative consultant.
With an in-house team of engineers, Lora DiCarlo quickly creates and refines innovative products to fill market needs and expand options for consumers of all anatomies.
Lora DiCarlo products are suitable for everyone and easy to use. They combine innovative technology with attractive design.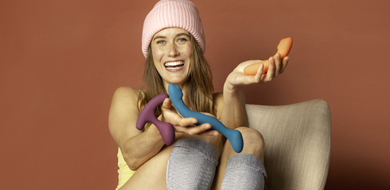 Портрет потребителя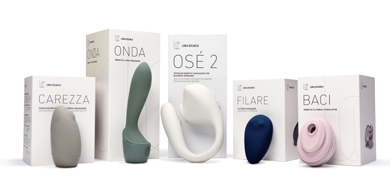 О коллекции